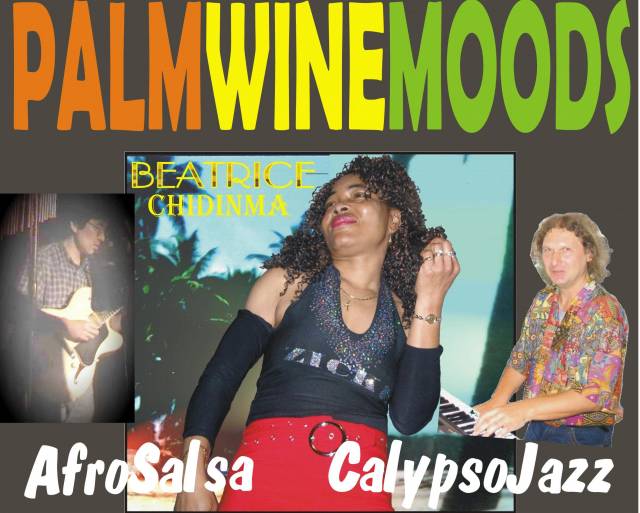 Afro-Salsa, Reggae, Bossa & Calypso-
karibische Klänge und Musik, präsentiert mit Gesang, Gitarre und Klavier...
Tel: 0173-2848765
Email: palmwinemoods@hotmail.de
Beatrice Chidinma - Gesang, Perkussion
Andi Paropé - Keyboards
Tempei Kurata - Gitarre
DemoVideo: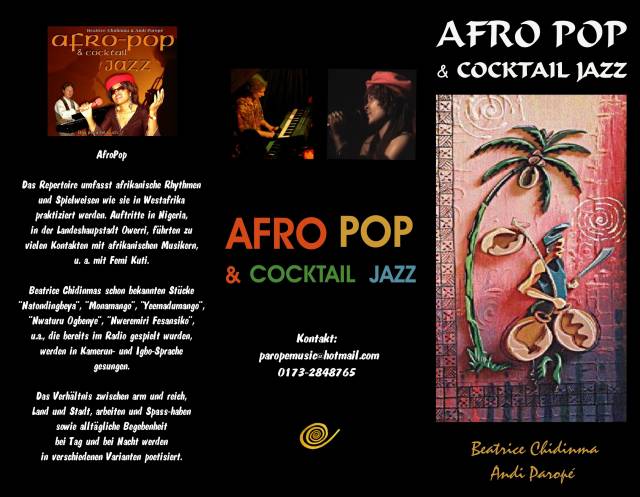 Beatrice Chidinma (Nigeria) and Andi Paropé (Germany) performing live, happy-hour-music. If you like to enjoy more of this party music, in this way, live played: we will come and play at your event in germany, or around. We are open for engagements.
Contact: palmwinemoods@hotmail.de